21 Apr

Time Flies When You're Having Fun!

Hi everyone!

Do you remember October 2016? That's right, we launched the Indiegogo campaign! In less than a week we hit passed the 50% mark and we cannot believe how quickly time went by since then. We're now at 144%! Let's look back on the last couple of very exciting weeks and the amazing results the team achieved.
Control is everything
Our final board of the remote controller arrived in the first few days of March. Equipped with a Bluetooth connection and four riding modes, you are completely in control of your skate style.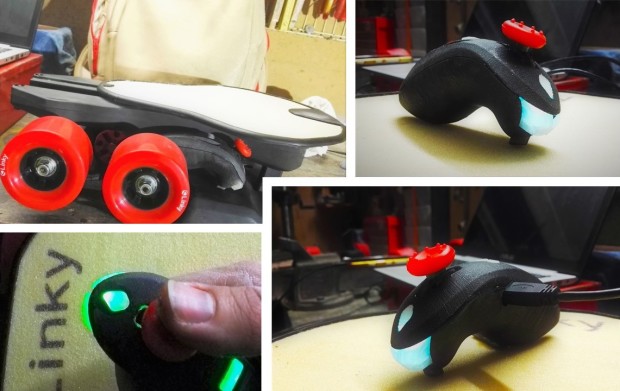 Light it up
To ensure you can ride safely during the hours of darkness, Linky is equipped with a LED light. With its wide range you can move around town with a peace of mind.
Last hardware update
Our last piece of hardware update arrived with the new electronic PCBA. Its functions went through our exhaustive tests with flying colors.
Hot or cold
Our Linky prototype including the final electronic motor and battery pack was examined to verify both the reliability of all electronic components as well as the quality of the production. Concurring 320m elevation, 3.5 kilometres up hill and battery temperatures of 76 °, the engine didn't show any signs of damage and the battery was in a perfect state. Linky passed the temperature tests successfully!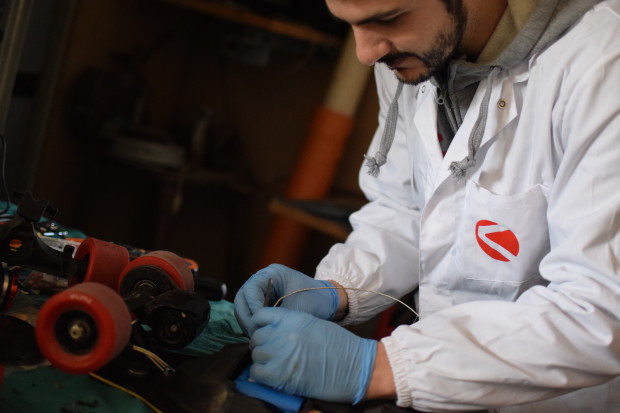 Packaging
Creating the right package to deliver Linky to you sound & safe is also part of the process. We're working now with a prototype that is made with regenerated cardboard and without glue in order to have a fully recyclable and environmental friendly package. There's a double layer of cardboard with air in between that serves to protect Linky during shipment.
Next Steps
The manufacturing process is ongoing and we are waiting for the first 20 beta samples with the final electronic and mechanical parts. After that the we will approve the samples and start with the manufacturing and shipping of the first 200 orders  from Indiegogo!
Are you getting excited yet? We absolutely are! Hold tight as the moment of truth and promised skating moments is getting closer and closer.
Until next week!
The Linky Team