05 May

You Ask, We Answer!

Hi everyone,

A few weeks ago we sent our backers a survey, including asking if they had any questions. We decided to answer them here, so everyone is well informed!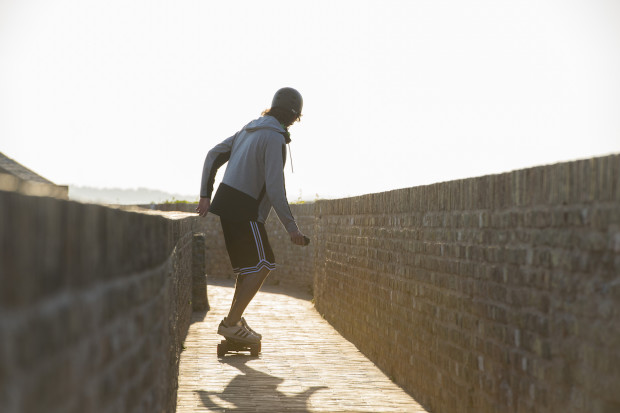 The battery
Some of you asked about the battery. These are the highlights:
– With normal usage, the battery will take you 17km (10.5 miles). We measured it at 18km/h average and flat surface. If you're asking the maximum of Linky (30km/h, 160kg, 10% or more uphill), you'll still be able to ride over 7-10km.
– Whether or not you want a spare battery is up to you. It's easily replaceable, so you could decide to bring a spare battery along.
– If the battery dies when you're on the road, you can still use Linky as a push board. The resistance of the motor is almost non-existent.
Breakdowns & warranties
Linky is undergoing some thorough tests to make sure you get a safe, sturdy and reliable board, but this is how we help you riding Linky year after year.
– Linky comes with a spare belt and two spare wheels, to make sure you'll have it once the first set wears out.
– Much of the normal maintenance you can do yourself. We will provide a step-by-step manual.
– If something is off, you will have a 2 year manufacturer's warrantee and excellent customer service that will take care of everything.
– When you have an issue, you can refer to the website or go straight to one of our distributors around the world. We are currently working on this infrastructure and we will keep you updated about that!
Waterproof
Some of you have concerns about riding Linky in the rain. No need! 😉
– Linky is officially classified as 'IP65' which means that 'water splashing from any direction shall have no harmful effect'. In other words: don't take Linky for a swim in the pool, but riding in the rain and through puddles will have no influence, other than maybe making it a bit dirty 😉
– But don't just take our word for it! Have a look at this video, made by Moko, who took Linky for a rainy ride (starting at 2.29s).
Heat
Some lucky birds among you live in an eternal summer spot and were wondering if Linky will survive being stored in the heat, for example in the back of a car. That will be no problem – the only thing you may notice is that charging will be slower in order to protect the battery from overheating. In other words: no need to move to a colder city! 😉
We hope you understand we can't go into every individual questions here, but if you have any questions left, just reach out to us via social media.
Till next time!
The Linky Team